Along the Florence Biennale exhibition route, visitors was also able to admire a prototype of a hand-finished supercar made by Mazzanti Automobili of Pontedera, a true excellence of Italian manufacturing skills. The Tuscan company is currently present at Expo 2020 in Dubai and is looking with great interest at the potential of the Arab Emirates market.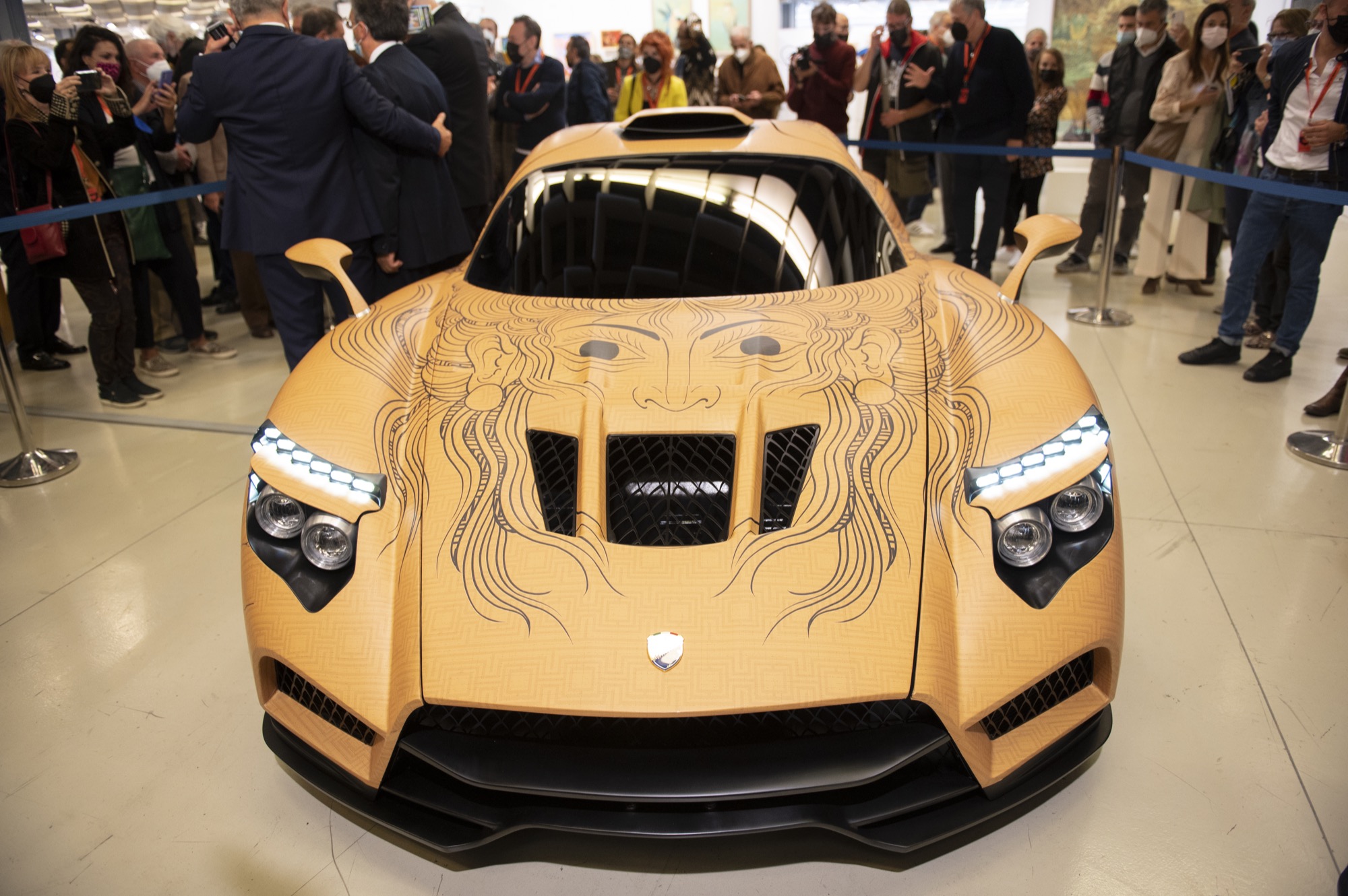 Evantra
Mazzanti Automobili is an Italian company, headquartered in Tuscany, that operates in the automotive sector producing handcrafted high performance cars. With over 25 years of experience as a high-restoration workshop and supercar development centre, it is now one of the few independent hypercar manufacturers in the world.

The Evantra hypercar, the third model produced, has achieved international visibility also thanks to its presence in the archives and collection of the Tuscan Design Museum (Mu.De.To.), participation in the Top Marques Monaco Show and, over the years, in other qualified automotive and lifestyle exhibitions.
Evantra, which in Etruscan means Goddess of Immortality, is the car featured in e-games such as Asphalt and CSR Racing, was selected by Sony Computer Entertainment for its driving simulator Driveclub and appeared in Luc Besson's film Transporter Legacy.

Atelier Mazzanti produces the Evantra, in its various track and road versions, with a highly sartorial approach that allows the collector-customer to experience the construction, customisation and investment of a truly unique and exclusive sartorial car.

The original design is inspired by the landscapes and lines of the Tuscan hills, transposed into a concentration of Mazzanti Automobili's own style and technology. The excellent craftsmanship expressed by the company does not limit but rather stimulates the Research and Development of new mobility solutions designed to innovate in the engines and materials used, seeking a balance between tradition and innovation, between emotionality and sustainability.
"Being a hypercar manufacturer is a bit like being an artist: you have a blank canvas on which to draw and convey your vision, in my case the Evantra. When I created Mazzanti Automobili, it was important for me to build a strong connection with art. After all, Made in Italy and Tuscany have their roots in the cult of beauty. Therefore, I am particularly happy to be able to continue this union between art and design by participating in the XIII Florence Biennale Art+Design 2021 and share with all participants a special moment like the world premiere of the new Evantra Pura, a car focused on the passion of man and his emotional driving experience". (Luca Mazzanti, Founder)