XIII Florence Biennale: the "Lorenzo il Magnifico" Lifetime Achievement Award to Oliviero Toscani
The number of recipients of the "Lorenzo il Magnifico" Lifetime Achievement Award rises to three, to be assigned during the "XIII Florence Biennale. International exhibition of contemporary art and design" taking place at the Fortezza da Basso in Florence from 23 to 31 October 2021.
In fact, the English artist and activist Vivienne Westwood and the Piedmontese artist Michelangelo Pistoletto have been joined by the Milanese photographer Oliviero Toscani, known the world over for his campaigns of interest and social commitment, for his work with some of the most prestigious international newspapers and for his eclectic activity in the world of communications.
The "Lorenzo il Magnifico" Lifetime Achievement Award will be awarded with the following motivation:
for transforming commercial advertising into a tool for social awareness, adopting a critical and ethical point of view in professional practice that has led to revolutionary breakthroughs in the treatment of communication content in the mass media. His commitment to promoting human rights, cultural and gender diversity has always been a constant throughout his work. Oliviero Toscani's civil and ethical commitment is not only in his advertising activities, but also in art exhibitions, publishing, appearances on television programmes, radio broadcasts and militant participation in humanitarian associations, including Nessuno Tocchi Caino.
In the spaces of the 13th Florence Biennale, Oliviero Toscani will exhibit an extract of 12 female photos from the large archive of Razza umana, the photographic, socio-political, aesthetic, cultural and anthropological research that has been underway for 10 years. It is a project to discover the soul, morphologies, expressions, physical, somatic, social and cultural characteristics of humanity.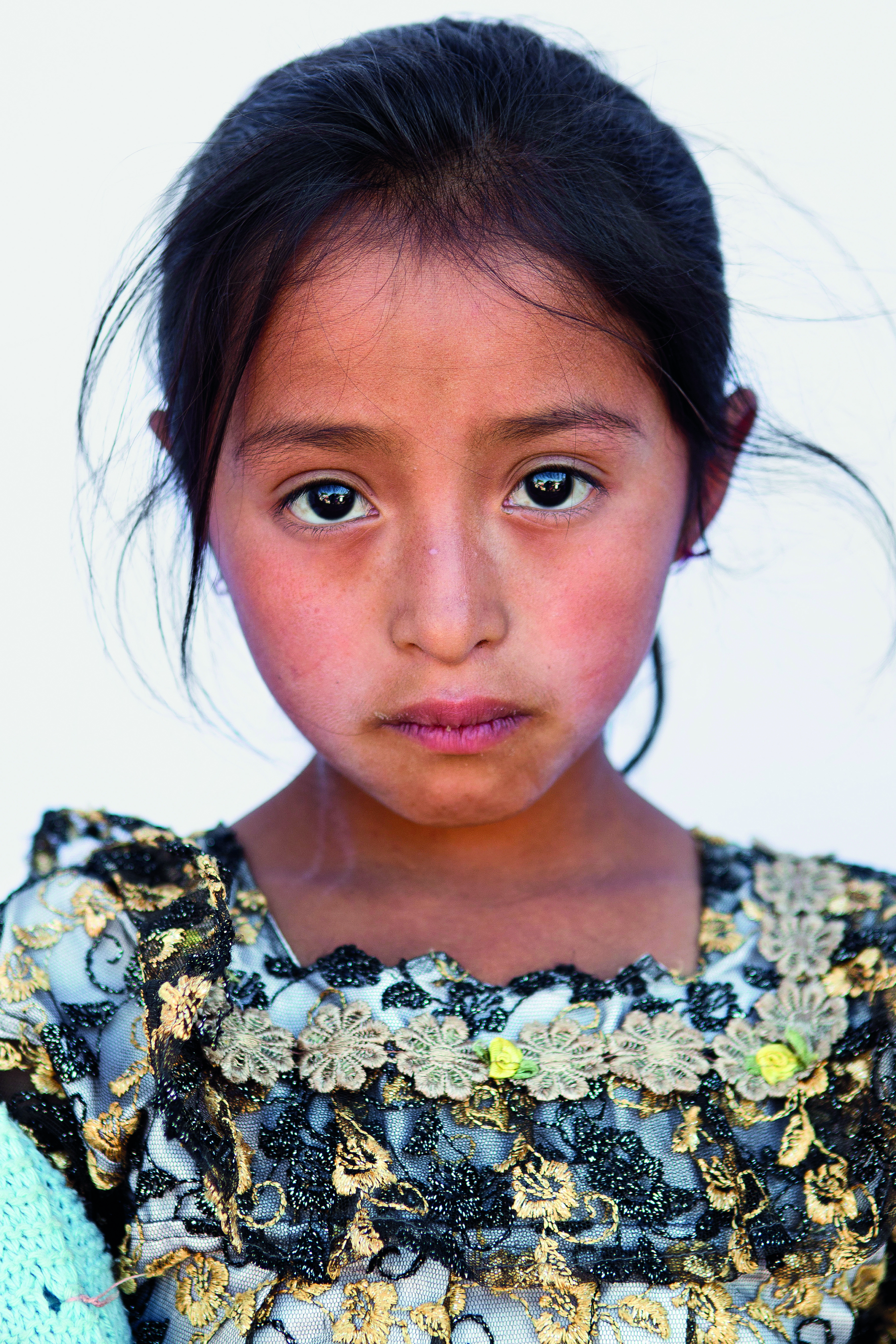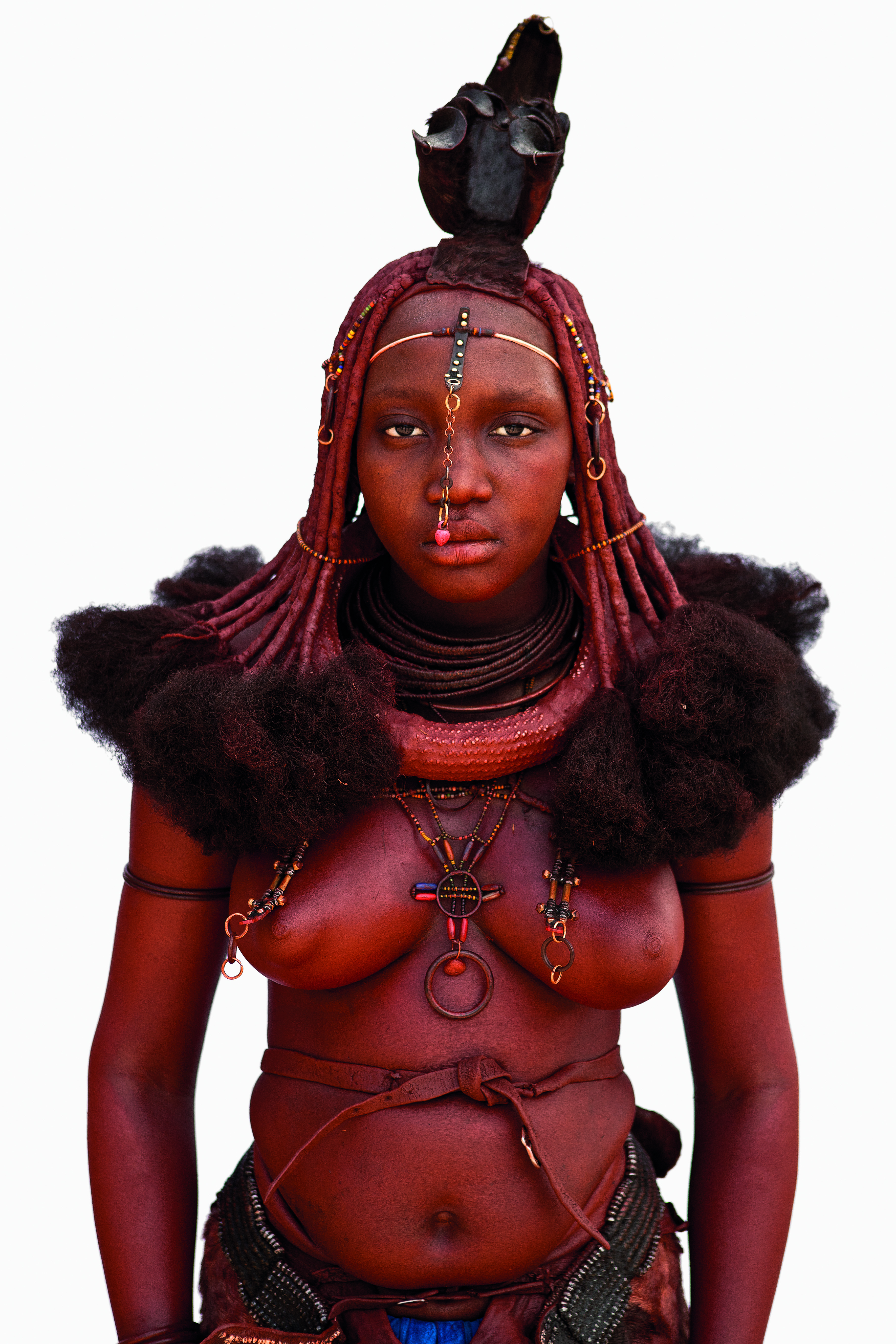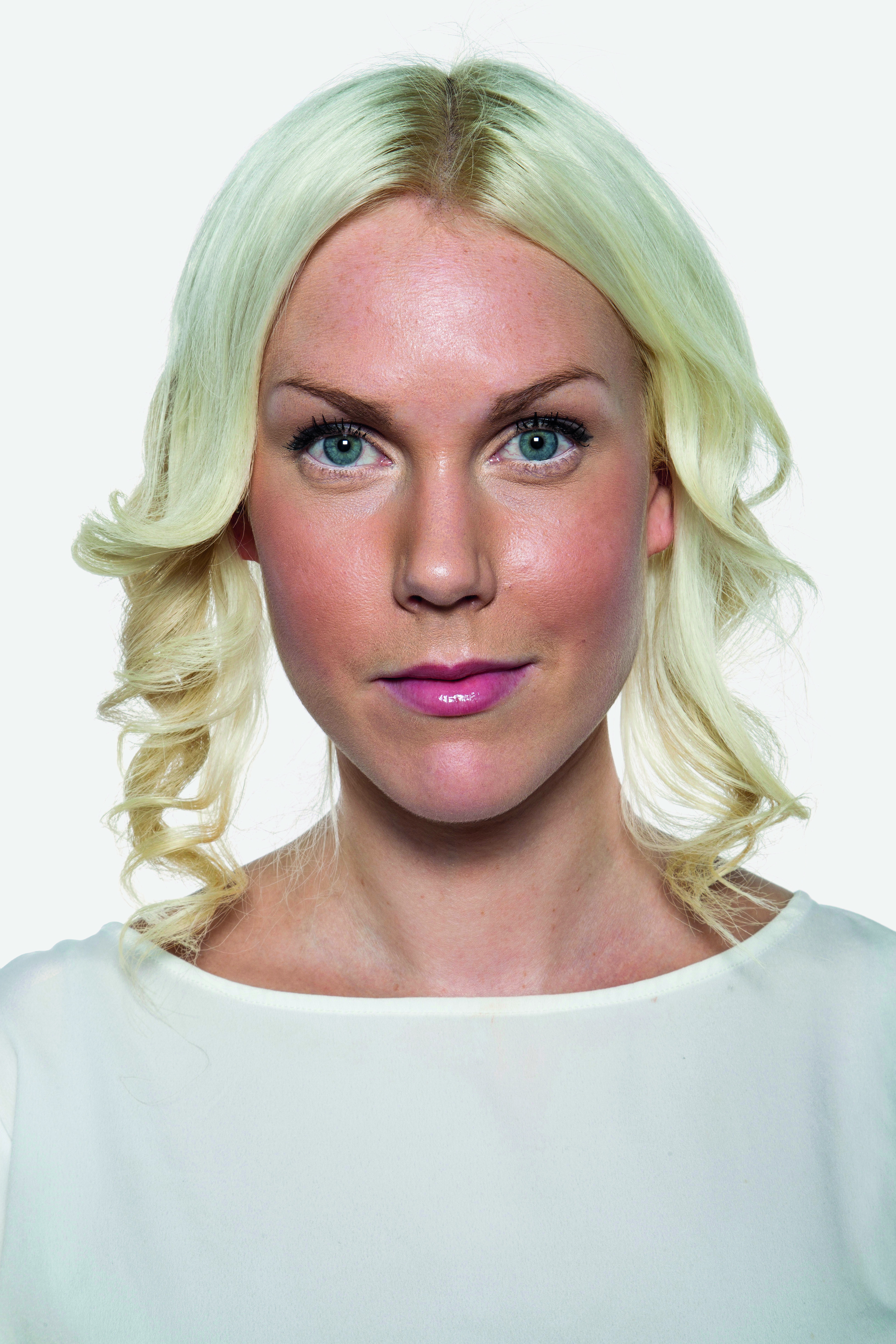 Short biography of Oliviero Toscani
Oliviero Toscani, son of Corriere Della Sera's first photojournalist, was born in Milan in 1942 and studied photography and graphics at the University of the Arts in Zurich.
Internationally known as the creative force behind the world's most famous newspapers and brands, he has created corporate images and advertising campaigns for Esprit, Chanel, Robe di Kappa, Fiorucci, Prenatal, Jesus, Inter Football Club, Snai, Toyota, Ministry of Labour, Ministry of Environment and Health, Artemide, Generali, Woolworth, Crocerossa Italiana, Regione Calabria, Fondazione Umberto Veronesi and many others.
He has carried out campaigns of interest and social commitment dedicated to road safety, anorexia, violence against women, the degradation of the Italian landscape, osteoporosis, stray dogs and integration.
As a fashion photographer he collaborates with magazines such as Elle, Vogue, GQ, Harper's Bazaar, Esquire, Stern, Liberation and many others, working in Paris, Milan, London and New York.
He created the image and identity of United Colors of Benetton, directing its communication strategy towards messages of peace and tolerance, social issues such as AIDS and the death penalty, integration and equality, transforming it into one of the world's best-known brands.
He conceived and directed Colors, the world's first global magazine, and conceived and directed Fabrica - a research centre for creativity in modern communication.
He was creative director of the monthly Talk Miramax in New York. For the publisher RCS Corriere della Sera, he has created a series of 40 volumes: Oliviero Toscani's Photography Lessons.
He founded La Sterpaia, a laboratory for modern communication research, with projects and collaborations with public bodies and private commitments.
Toscani was one of the founding professors of the Academy of Architecture in Mendrisio, has taught visual communication in several universities and written books on communication.

After more than five decades of innovation in publishing, advertising, film and television, he is now interested in communication creativity applied to various media, producing editorial projects, books, television programmes, exhibitions and workshops.
Toscani was artistic director of Music Box, an interactive music channel, from which he directed the cultural programme Camera Oscura. For Radio Rai, he hosted the programme Non sono obiettivo, a cultural criticism format to question banal clichés and old truths, a meeting between art and research to offer the listener a new vision. For Radio Radicale he runs the programme Fatto in Italia, where he deals with issues relating to landscape, architecture, land consumption and town planning, and for Radio Capital a counter-information programme. For four years he was a judge on Sky Arte International's Master of Photography talent show.
Since 2007 Oliviero Toscani has curated Razza Umana (Human Race), a photographic project on the different human morphologies and conditions, to represent all the expressions, physical, somatic, social and cultural characteristics of humanity. Numerous exhibitions have followed worldwide, including one in Geneva, promoted by the United Nations High Commissioner for Human Rights.
Toscani's work has been exhibited at the Venice Biennale, in São Paulo, Brazil, at the Milan Triennale, at the m.a.x. Museum in Chiasso and in modern and contemporary art museums all over the world.
His self-portrait is exhibited at the Uffizi Gallery in Florence.
He has been invited to numerous conferences and conventions, including What's next? for The New Yorker in Orlando in 1996, World Economic Forum in Davos and Table of free voices in Berlin in 2006, Global Citizen Forum in Montenegro in 2017, Innovation Day in Munich in 2018, The Future of Advertising in Madrid in 2019 and NOROO International Color Trend Show in 2020 in Seoul.
He has won numerous awards such as four times the Golden Lion at the Cannes Film Festival, twice the Grand Prix d'Affichage, the UNESCO Grand Prix, the Creative hero award from Saatchi & Saatchi and numerous awards from Art Directors Clubs around the world.
The Academy of Fine Arts in Urbino awarded him the Il Sogno di Piero prize. He received the title of Honorary Academician from the Academy of Fine Arts in Florence and the title of Accademico di Merito from the Academy of Perugia. In 2017 he received honorary degrees from the Academy of Fine Arts of Brescia and the Universidad Autónoma del Estado de Hidalgo, and in 2018 from the University of the Arts in Zurich. Oliviero Toscani is an honorary member of the Leonardo Committee and the European Academy of Sciences and Arts.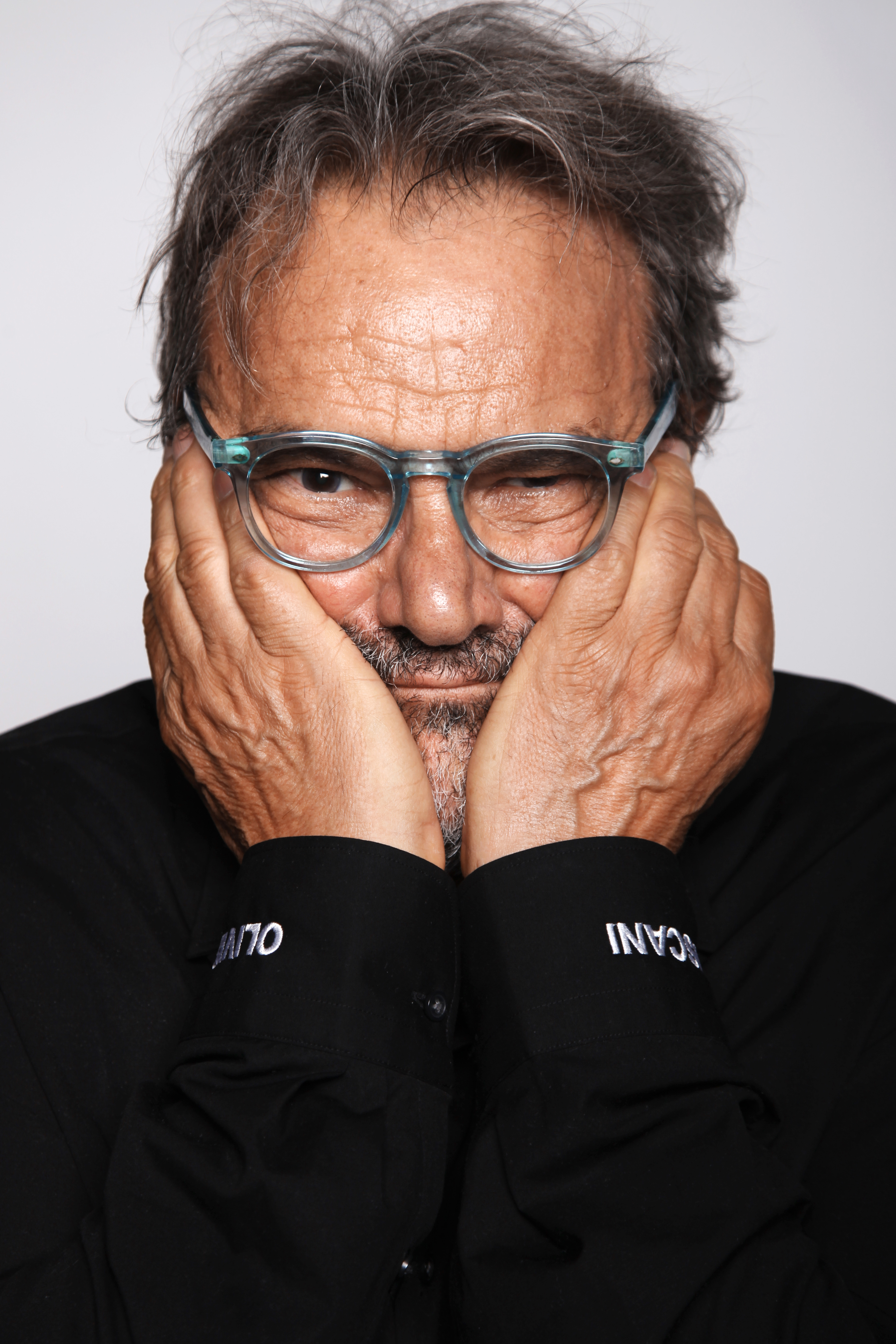 The project "Razza umana"
The great archive of "Razza Umana" (Human Race) is a photographic, socio-political, aesthetic, cultural and anthropological research that has been going on for 10 years. A project to discover the soul, morphologies, expressions, physical, somatic, social and cultural characteristics of humanity.
The photographer himself says: «Of all the media, none is stronger or more profound than the gaze, because the gaze is astonished, moved, it is a judgement and an examination, it loves and hates, it is the expression of the human condition and it is, finally, the image of our strength and vulnerability. The gaze is the expression of the soul. The one and only true purpose of art is to bear witness to the human condition. I have always been interested in human imperfection. Because within human imperfection there is all possible creativity, art is the result of the search for perfection, to which we all aspire. I am moved by the uniqueness of each individual and therefore photograph human beings in their many expressions. Slowly I have removed what is called reportage. You don't need to photograph war to depict the havoc it wreaks on society. Just look at two eyes looking at you in terror and you understand what war is. I would like to get rid of all the formal and aesthetic part of photography, all the virtuosity of photographers who use tricks, filters, colours, post-production, I am trying to photograph the soul of people, what cannot be photographed, the impalpable, which does not have a physical consistency, it is impossible to photograph the air that is not built by a colour, a reflection of light, perhaps it is easier to paint the air than to photograph it. However, I believe that you can photograph the soul through the gaze of human beings. The soul in its features, greatness, meanness, ugliness and extreme beauty. My quest is to photograph by looking straight into the eyes».
http://www.olivierotoscani.com/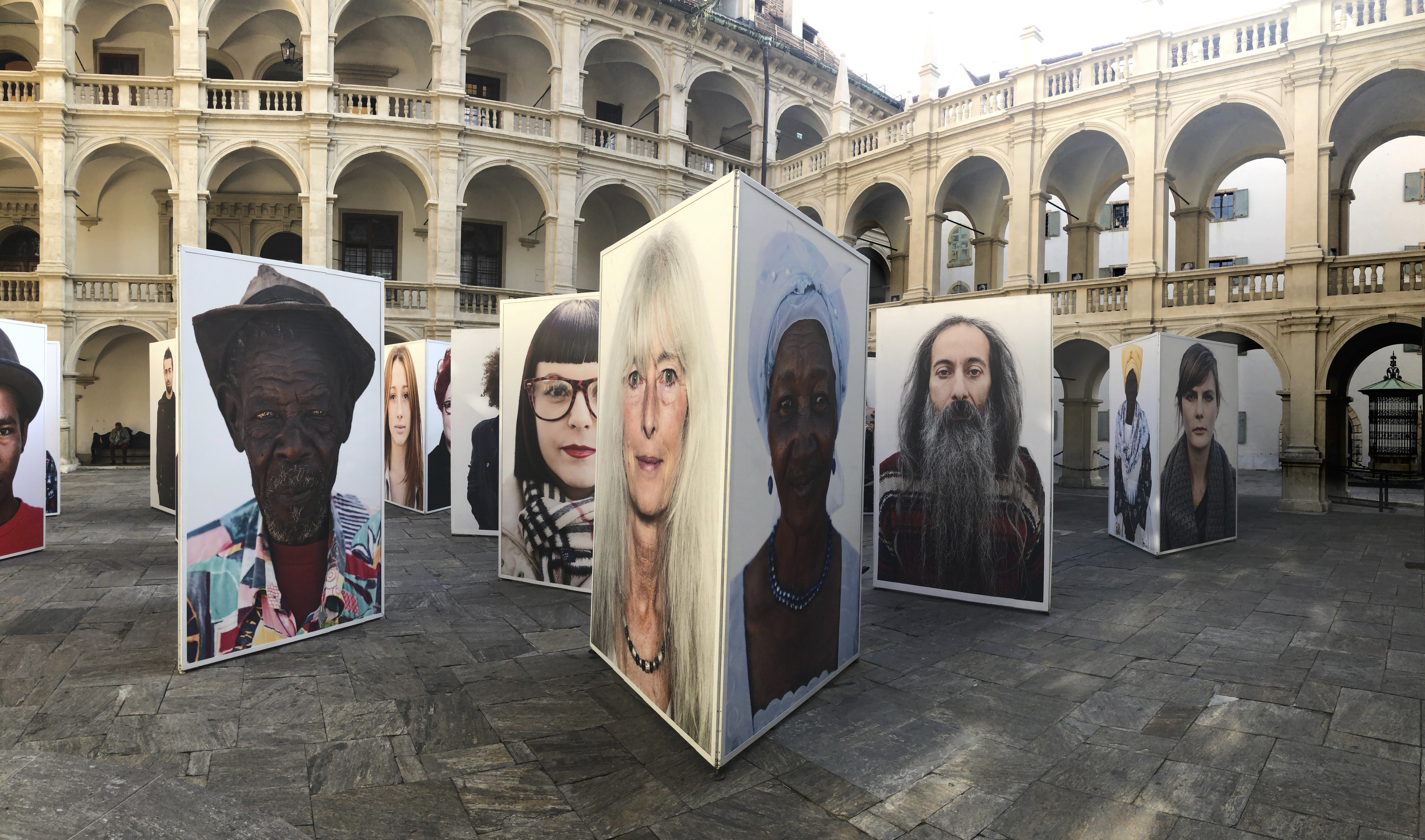 Condividi la news