Fynd.art Visitors Award at the XIII Florence Biennale
For the first time, the Florence Biennale will be hosting a visitors award in partnership with fynd.art. Fynd.art is an innovative website which offers visitors contactless and digital information during their visit to the Biennale. Through image recognition, visitors can scan exhibited artworks and learn more about the exhibited artworks and artists from all over the world. Visitors can also save the information about artworks and access it after their visit.
The most scanned painting during the Biennale will be the winner of the first Florence Biennale Visitors AWARD. The winner will be invited to exhibit his artwork together with all the award winners (first prizes) of the "Lorenzo il Magnifico" International Award at Palazzo dell'Arte dei Beccai, headquarters of the Academy of the Arts of Drawing (via Orsanmichele 4, Florence), from 12 November to 4 December 2021. The Academy of the Arts of Drawing, founded in 1563 by Giorgio Vasari and Cosimo I de Medici, was originated from the San Luca Company, formed in 1339, which included among its members Benozzo Gozzoli, Donatello, Lorenzo Ghiberti, Leonardo da Vinci and Michelangelo Buonarroti.
To receive digital information about exhibited artworks and vote for your favorite artwork during your visit to the Florence Biennale, make sure to visit www.scan.art to access the web application.
Photo by: TheFactory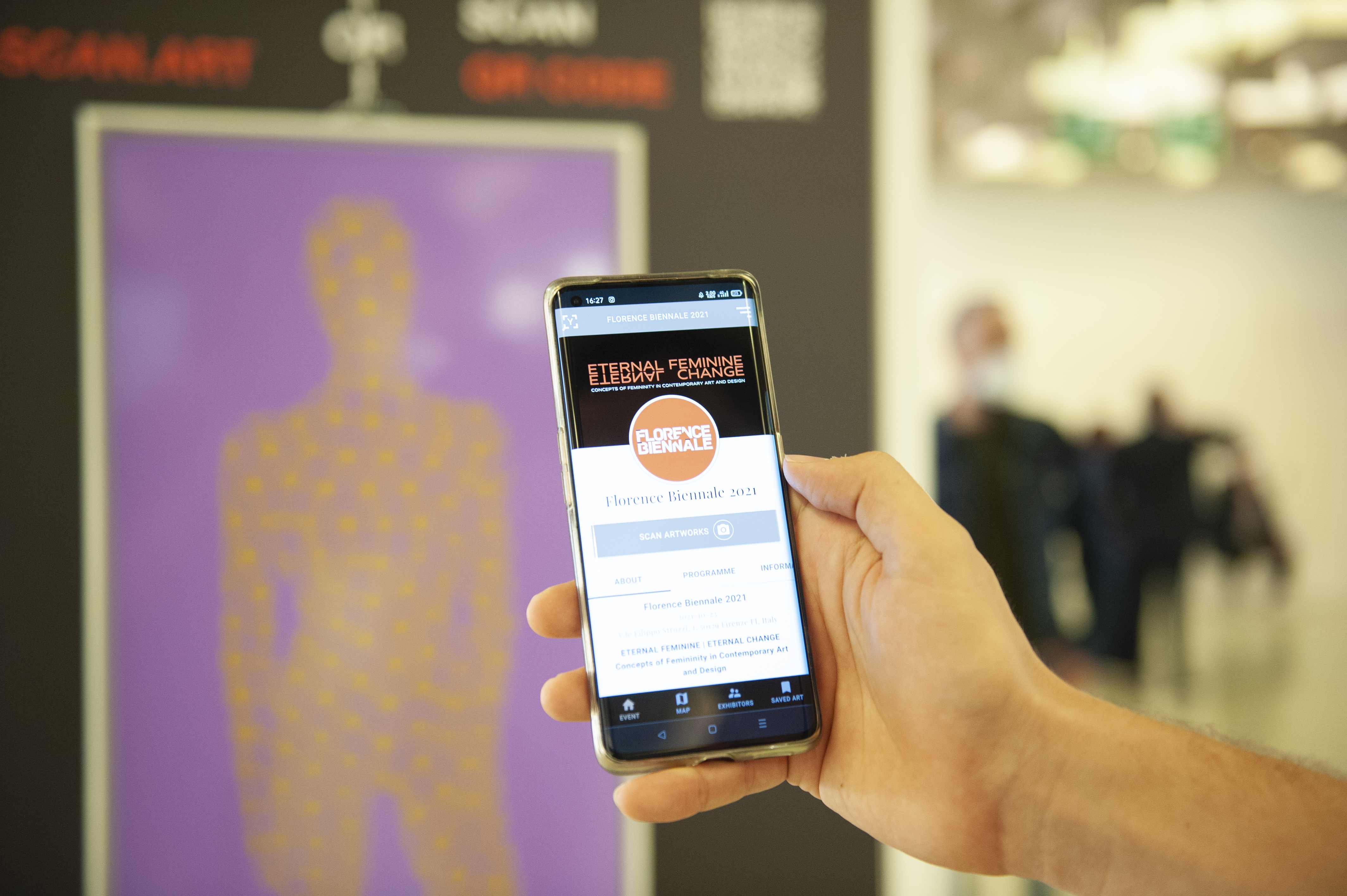 Condividi la news