FLORENCE BIENNALE AND MOLESKINE ART PROJECT
The collaboration between Florence Biennale and Moleskine® has lead to the creation of personalized notebooks featuring the extraordinary photographs of the winner of the International Open Call Competition, visual artist Flora Borsi. This is the beginning of a fruitful collaboration that aims to bring art to the general public through an iconic object that celebrates the eternal power of drawing and writing by hand. In this time of fast-paced technology, we proudly celebrate the art of the human handprint; the pleasure of taking pen and paper and unleashing one's talent. We celebrate the solemn gesture of running a pen across a blank page; the romance of bringing a unique story to life and writing it down to cherish the memory, leaving an indelible mark in all its uniqueness and beauty.
If you buy a limited edition Moleskine® notebook with Flora Borsi's photos at the Florence Biennale bookshop, you can have it personalised free of charge at the Moleskine Store in Florence in Via degli Speziali 3 (Piazza della Repubblica).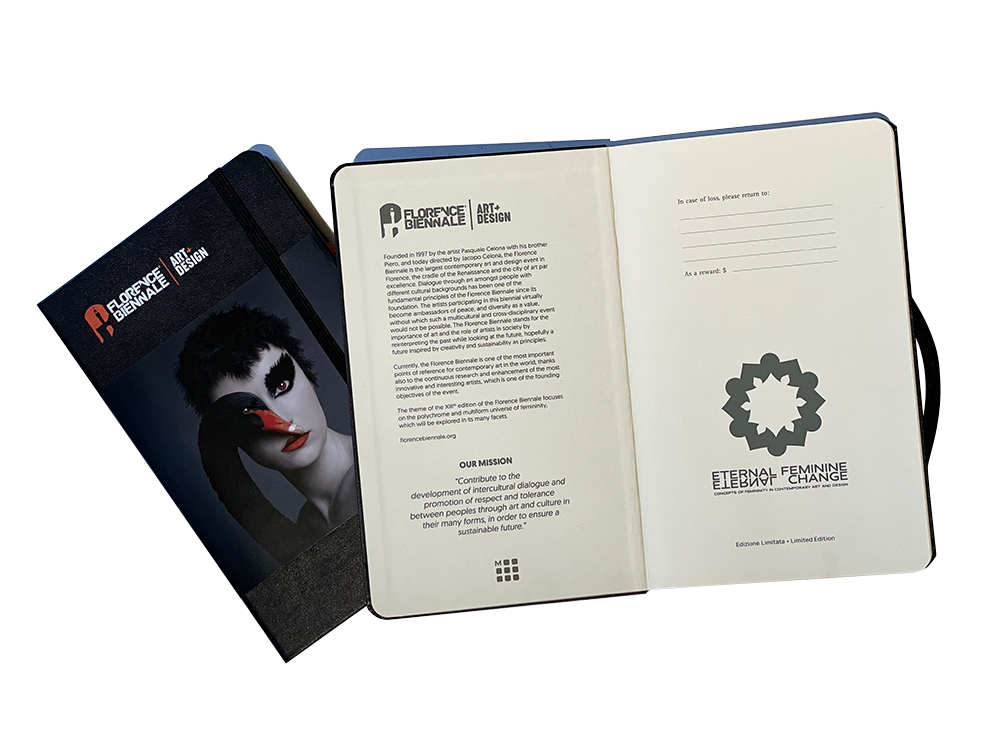 Flora Borsi, Winner of the Open Call International Competition - Photography Award

Flora is a young fine art photographer from Hungary. She uses exquisite photo manipulation to create surreal images that are thematically focused on identity, relationships, emotions and dreams. Her immaculate technique and subtle conceptual ideas create beautiful evocations of universal emotions, from lust and desire to despair and loss. Flora at once captures the complex strength and fragility of the human psyche. She expertly visualises dark fantasies and atmospheric dreams, utilising the uncanny and clever metaphor, while unlocking what it means to think, feel, dream and express in the urban world.
Her work often features the female body and she plays with hiding and revealing the eyes or face to leave only the feminine form, exploring questions of female representation and the relationship between body and self.
Flora has exhibited internationally with solo exhibitions in Europe and the USA, and has most notably taken part in the "Continental Shift" group exhibition at Saatchi Gallery. She has also exhibited at the Louvre, France.
Her artwork was the face of Adobe Photoshop in 2014 and she has made the corporate identity for Adobe's Creative Cloud in 2019. Her ethereal aesthetic has won multiple art prizes and garnered critical acclaim from press including The Guardian's Observer and BBC Culture. She got into US Forbes 30 under 30 list and in 2021 Hasselblad chose her as the first Hasselblad Heroine of the year.
Featured in Adobe, Adobe Creative Cloud, Adobe Photoshop, Advanced Photoshop Magazine, BBC Culture, Beautiful Bizarre Magazine, Complex Magazine, CNN, Daily Mirror, Design Collector, Elle Magazine, FeatureShoot, Forbes, Gizmodo, Glamour Magazine, Hasselblad, La Repubblica, Le Parisien, Marie Claire, MSN, The Guardian, The Huffington Post, The Observer, The Wall Street Journal and many other media.
Her clients and projects include Adobe & Lee Hirsh - The Bully Project, Adobe Photoshop 25 Under 25, Adobe Photoshop CC Splash Screen 2014, Adobe Make it on Mobile Workshop in NYC, Adobe Creative Cloud Identity Artwork 2018, ABC Studios, Beck, Capitol Records, BenQ, Budapest Airport, Farha AIDS Foundation, National Opera Paris, Paramount Pictures - Heathers and many others.
AWARDS
2002 Images for Earth Fifth International Edition, Drawing Contest - 3rd prize
2008 National Photography Award by NFÜ - 1st prize 2012 PictureCompete International Photography Award "The Family" - Honorable mentioned
2014 Trierenberg Super Circuit International Photography Award - Gold medal of excellence
2014 World of Circus International Art Contest - Finalist in three categories
2015 Exposure Award, Portraiture Collection
2015 Digital Photo Pro, The Face Contest, Finalist
2016 LG SmartWorld, Wallpaper Contest, Finalist
2016 Sony World Photography Awards, Commended, Enchanced category
2016 Trierenberg Super Circuit International Photography Award - Gold medals of excellence
2016 American Art Awards, 1st Place
2020 Forbes 30 Under 30
2021 Hasselblad Heroines
In 2021 she won the First Prize (Photography) of the International Open Call Competition, organized in collaboration with "Art Market Magazine" and "Lens Magazine" and focused on the theme of the XIII Florence Biennale: "Eternal Feminine | Eternal Change. Concepts of Femininity in Contemporary Art and Design ".
Guest of Honour at the XIII Florence Biennale, her works from the "Animeyed" series, also on show in the exhibition, have been chosen as images for the coordinated communication of this edition.

https://www.moleskine.com/it-it/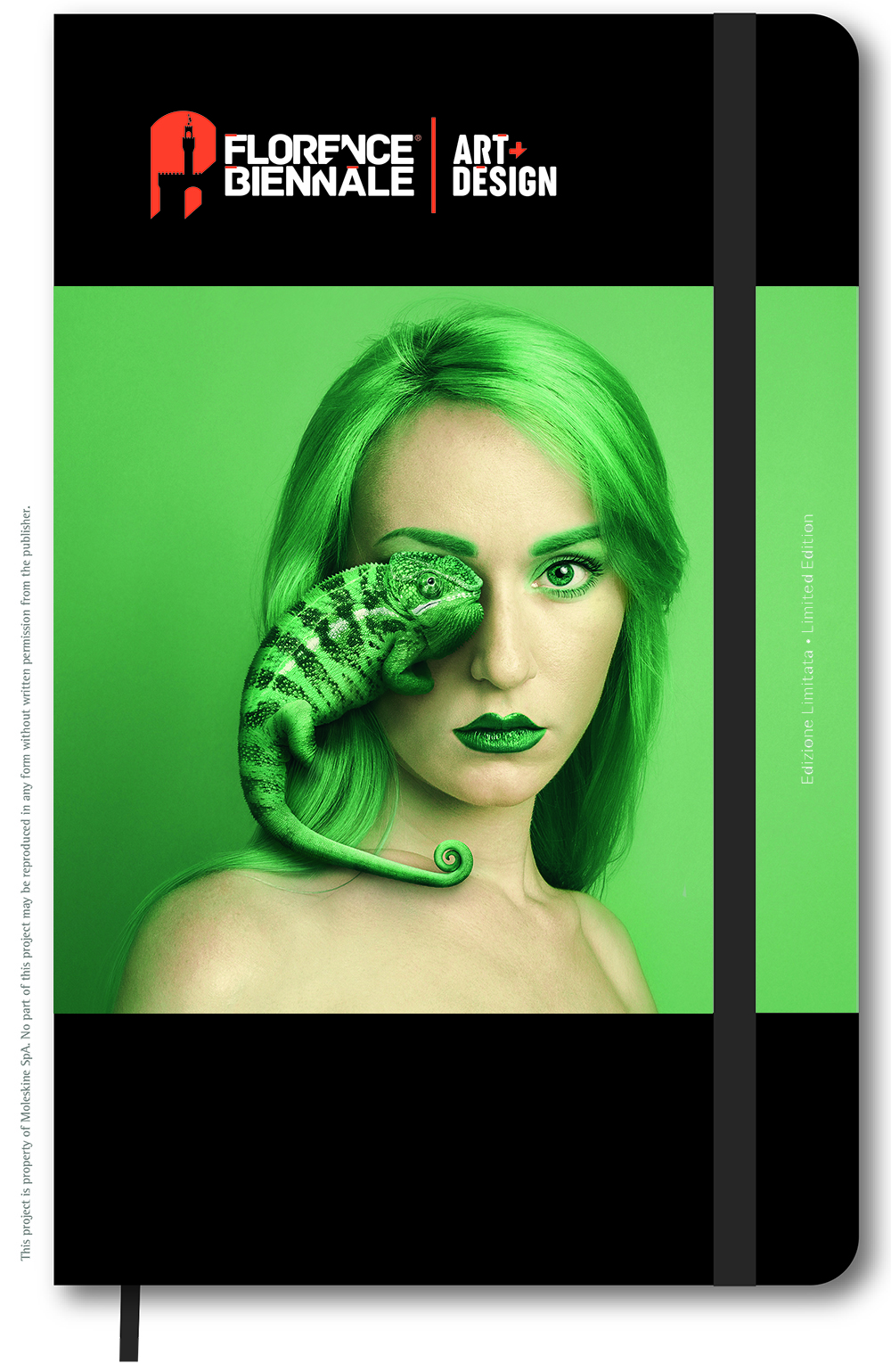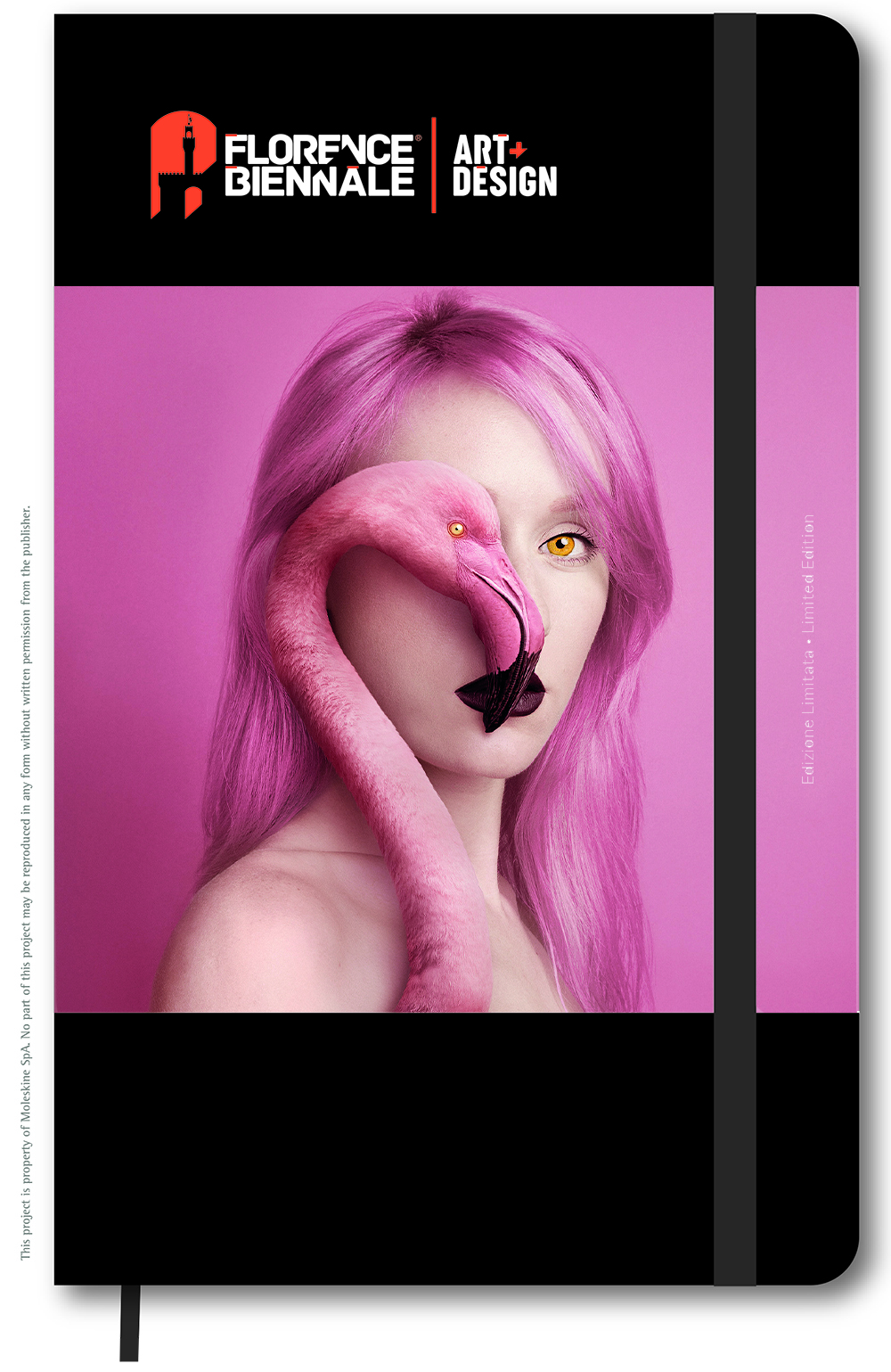 Condividi la news