Amalia Del Ponte Guest of Honour of the XIV Florence Biennale 2023
On the occasion of the XIV Florence Biennale 2023, Amalia Del Ponte will be Guest of Honour and receive the "Lorenzo il Magnifico" Lifetime Achievement Award from the President. The Florence Biennale will display her new project entitled 'You are me', inspired by the theme of this edition.
Amalia Del Ponte's artistic activity has always dealt with art and science and investigated the relationship among sculpture, music and new technologies. Amalia Del Ponte was born in 1936 in Milan. From 1956 to 1961 she attended the sculpture class by Marino Marini at Accademia di Brera in Milan together with other artists such as Kengiro Azuma, Mario Robaudi e Gianni Colombo.
In the 60s Amalia Del Ponte began investigating materials and her nearly scientific approach led her to create basic and pure shapes. Her focus on geometric shapes led to the creation of her first sculptures made out of Plexiglas. In 1967 during a solo exhibition at Galleria Vismara in Milan Vittorio Fagone named this kind of sculpture "Tropes". In the 60s Amalia Del Ponte also designed the interiors of the Gulp! store and of the first Fiorucci store in Milan.
She became internationally acclaimed in 1973, when she was invited by Bruno Munari and Umbro Apollonio to participate in the São Paulo Art Biennial, which was one of the most important contemporary art exhibitions in the whole world at that time. Amalia Del Ponte participated in the Biennial with her work "Area percettiva", with which she won the First Prize for Sculpture. In 1993 Amalia Del Ponte exhibited her works at Fort Asperen in Asperen in the Netherlands. In 1995 Gillo Dorfles dedicated an entire room to her work in the Italian Pavilion at the 46th Venice Art Biennale, where she exhibited her sound-making stones, Litofoni, works of art that investigate the invisible relationship among geometric shapes, musical and color scales.
In 2010, at Isola della Certosa in the Venetian Lagoon, she conceived Regno dei possibili invisibili, a video-installation inside the four pillboxes on the island (former Austrian armories built right on the shore). With this work Amalia Del Ponte wanted to meditate on how art and science can make visible situations that are normally invisible. Amalia Del Ponte has been especially close to some art critics and art historians such as Guido Ballo, Bruno Munari, Gillo Dorfles, Arturo Schwarz, Francesco Tedeschi, Flaminio Gualdoni and Tommaso Trini.
In the last few years Amalia Del Ponte's works have been rediscovered. These new studies on her artistic production led to a solo exhibition in 2017 held at Museo del Novecento and Studio Museo Francesco Messina in Milan.
Foto above by Jule Haring, courtesy Mudec - Comune di Milano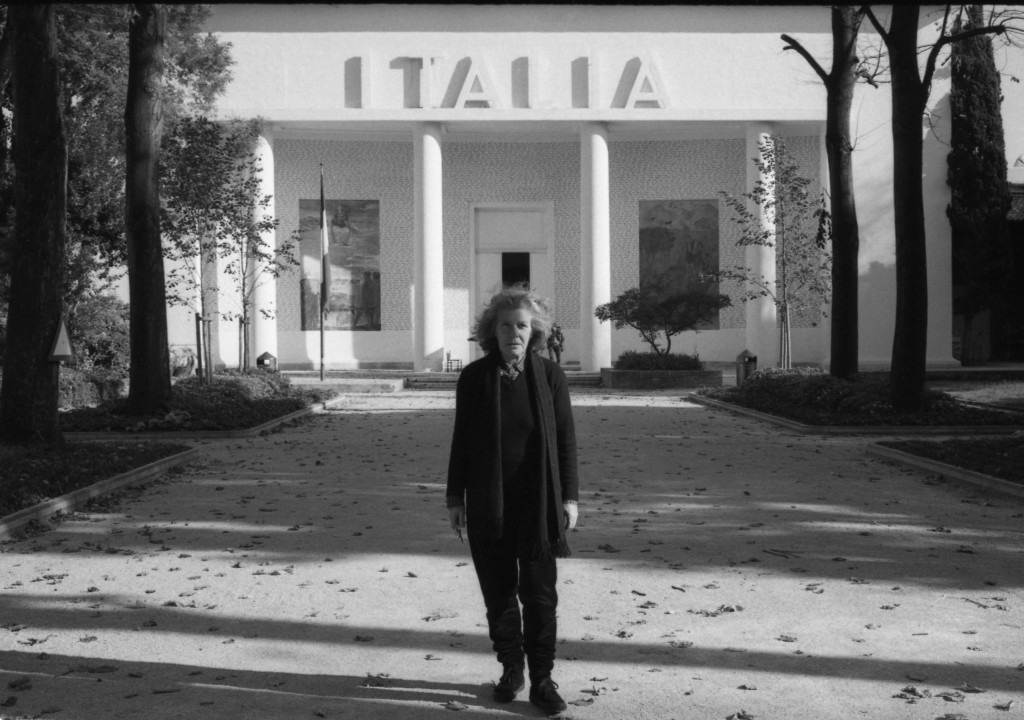 Condividi la news