13th Florence Biennale Opening
The XIII Florence Biennale, the International Exhibition of Contemporary Art and Design, was inaugurated this morning at the Fortezza da Basso in Florence in the presence of a large audience. The ribbon was cut in the theatre area of the Spadolini Pavilion in the presence of Eugenio Giani, President of the Region of Tuscany; Dario Nardella, Mayor of Florence; Pasquale Celona, President of Florence Biennale; Piero Celona, Vice President of Florence Biennale; Andrea Pessina, Soprintendenza Soprintendenza Archeologia, belle arti e paesaggio for the metropolitan city of Florence and the provinces of Pistoia and Prato; Lorenzo Becattini, President of Firenze Fiera; Umberto Cabini, President of Fondazione ADI; Fortunato D'Amico, Curator of the Cavaniglia Pavilion and Fondazione Pistoletto Città dell'Arte; Jacopo Celona, Director of Florence Biennale.
In particular, the Mayor spoke of the exhibition as a clear demonstration of the will to "restart" Florence and culture in general; Nardella also stressed "the need for a new pact between culture and politics, because artists need an art market that can restart, both for a great social project and for a dream, because it is artists who help us to dream".
For his part, the President of the Regional Council of Tuscany, Eugenio Giani, wished "long life to the Florence Biennale for its capacity for initiative, which is good for art, and because after the worldwide problems caused by the pandemic it still managed to bring almost 500 artists and designers to Florence".
With 465 artists and designers from 71 countries, the XIII Florence Biennale is spread out at the Fortezza da Basso both in the Spadolini Pavilion and in the Cavaniglia Pavilion; here, in particular, there is one of the novelties of this edition, the special concept curated by Fortunato D'Amico with installations by over 60 artists, selected from an interdisciplinary and multicultural perspective, who have committed themselves to creating individual and collective works on the theme of the exhibition: EternalFeminine | EternalChange. Concepts of Femininity in Contemporary Art and Design.
Another new feature is the "Audience Award", which for the first time will be awarded thanks to a technologically advanced popular evaluation system developed as part of the partnership between the event and Fynd.art, an Austrian art promotion platform. The work most scanned by the smartphones of the public visiting the exhibition will win the prize.
This edition of the Florence Biennale will continue until 31 October - with an entrance fee of €10 (reduced €7, conventions €5) - with opening hours of 10am-8pm, excluding Monday 25 (the exhibition is closed) and Sunday 31 (it will close at 7pm).
Florence Biennale Media Office
Photo by: TheFactory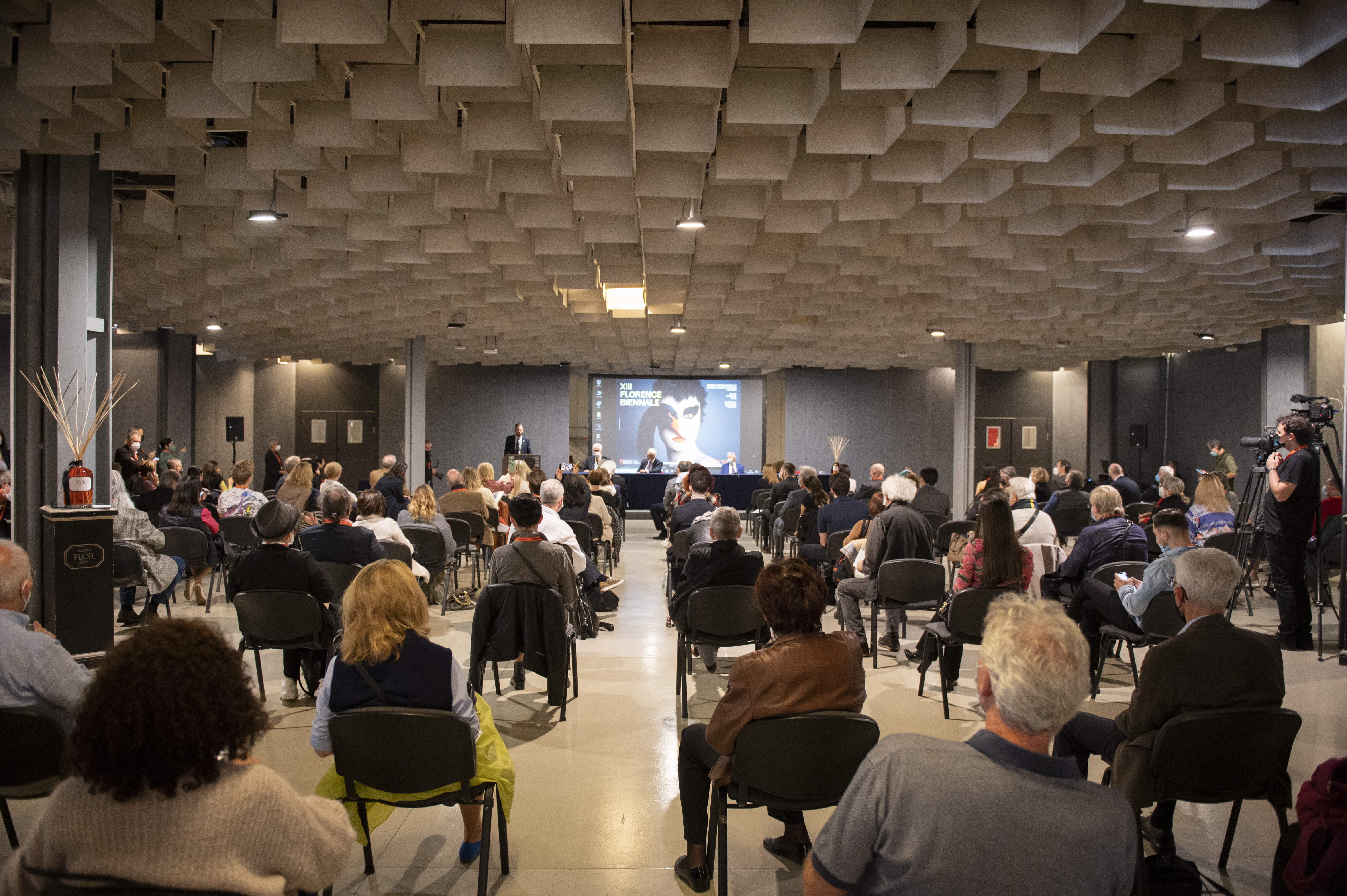 Condividi la news