Art Talk 'Arte Contemporanea e Design nella capitale del Rinascimento' broadcast in China
with Florence Biennale Director Jacopo Celona and Event Manager Giovanni Cordoni interviewed at Villa Strozzi headquarters of Sino-Italian Design Exchange Center
The Art Talk 'Arte Contemporanea e Design nella capitale del Rinascimento' (Contemporary Art and Design in the Renaissance Capital), with Florence Biennale Director Jacopo Celona and Event Manager Giovanni Cordoni interviewed at Villa Strozzi headquarters of Sino-Italian Design Exchange Center, will be broadcast by CCTV (China Central Television) today Thursday 3 November. An opportunity to talk to the Chinese audience about Florence and its role in the world of art and design, but also to retrace the history of the Florence Biennale in view of the next edition, themed "I AM YOU - Individual and Collective Identities in Contemporary Art and Design".
The talk, promoted on more than 570 digital screens all over China, is available online on CCTV and on YouTube.
Thanks to Dobe Shanghai and the Sino-Italian Design Exchange Center for this interesting collaboration.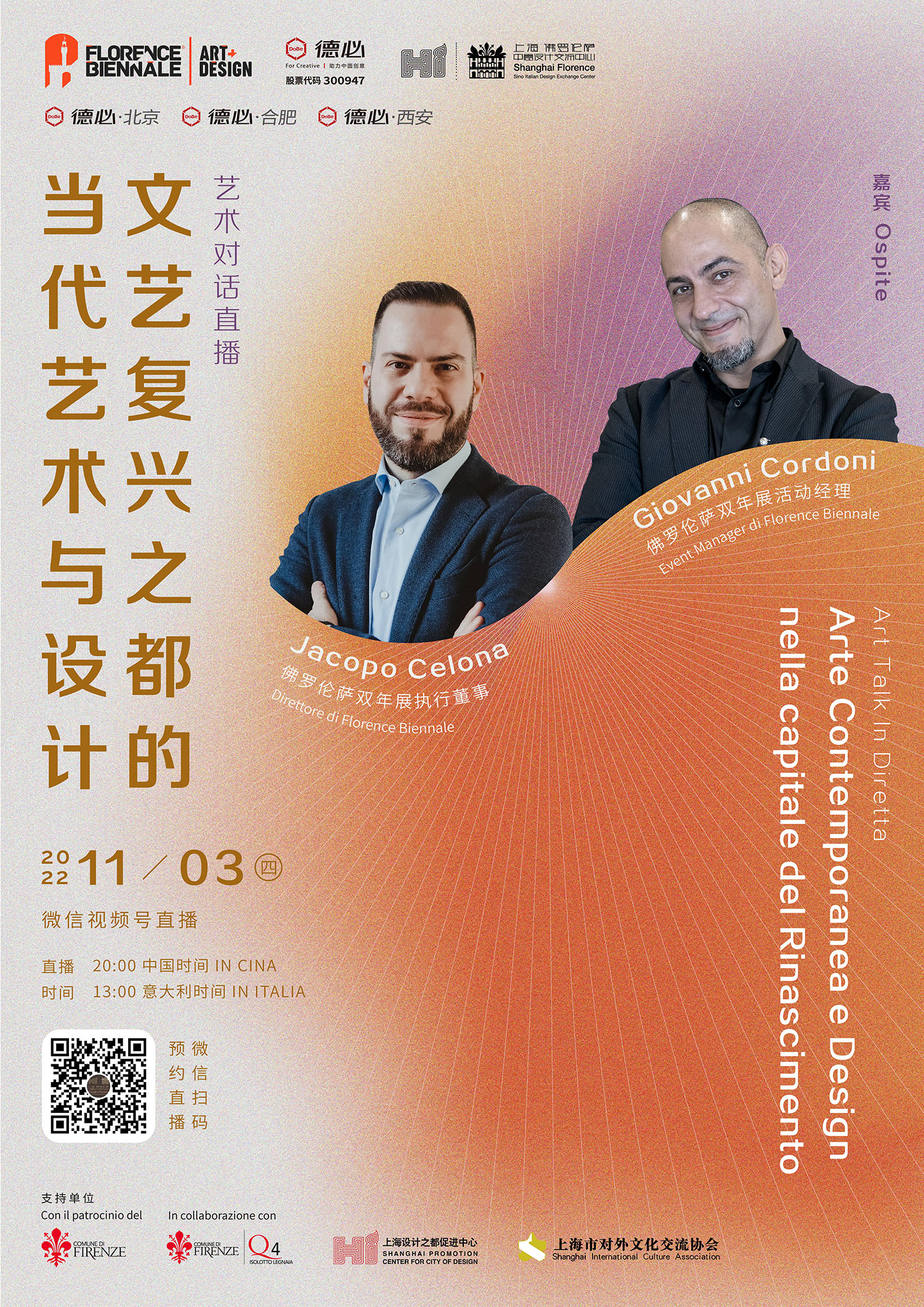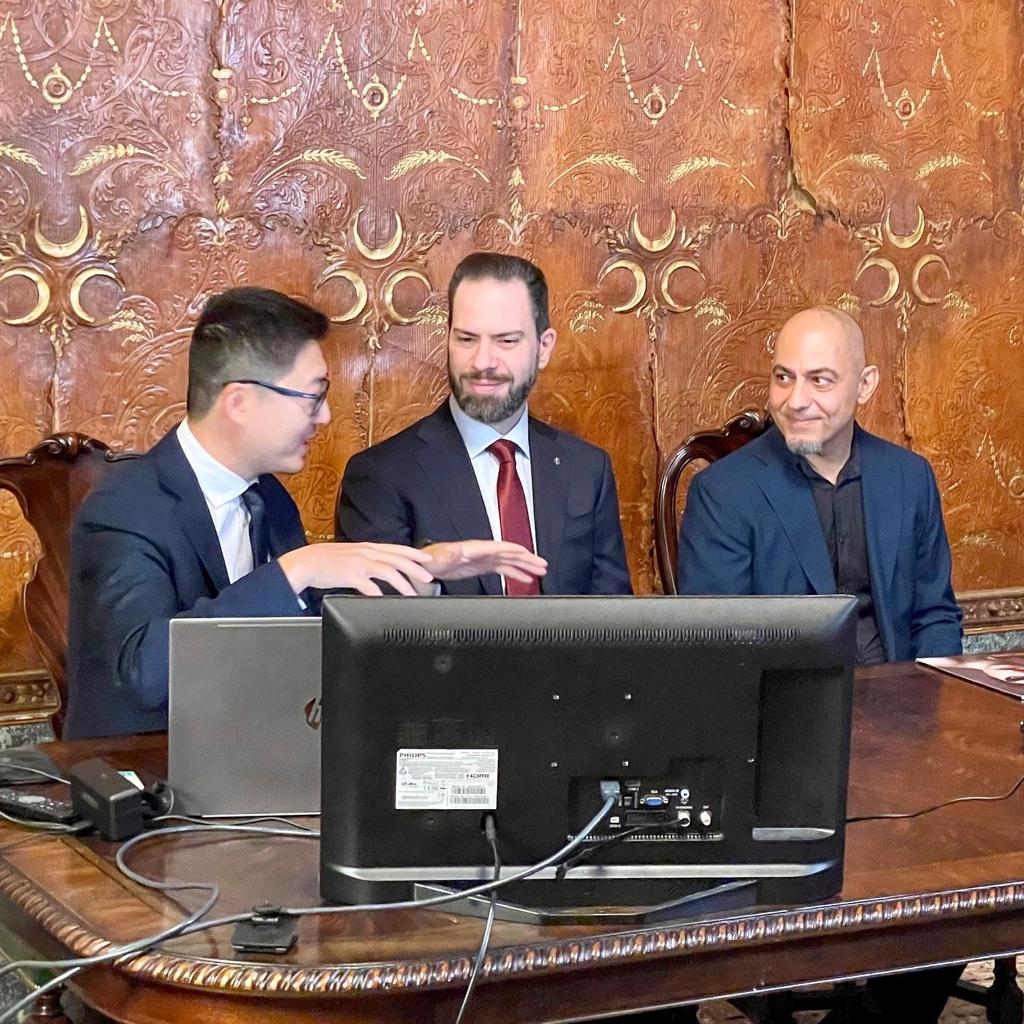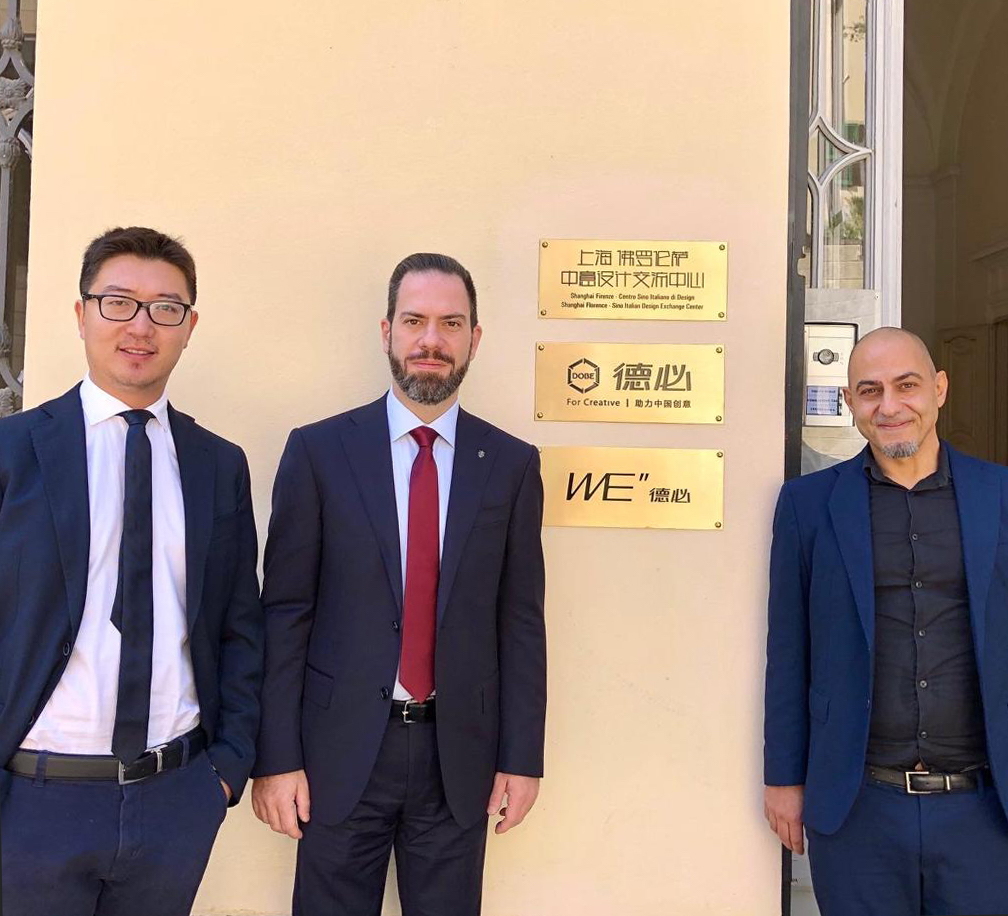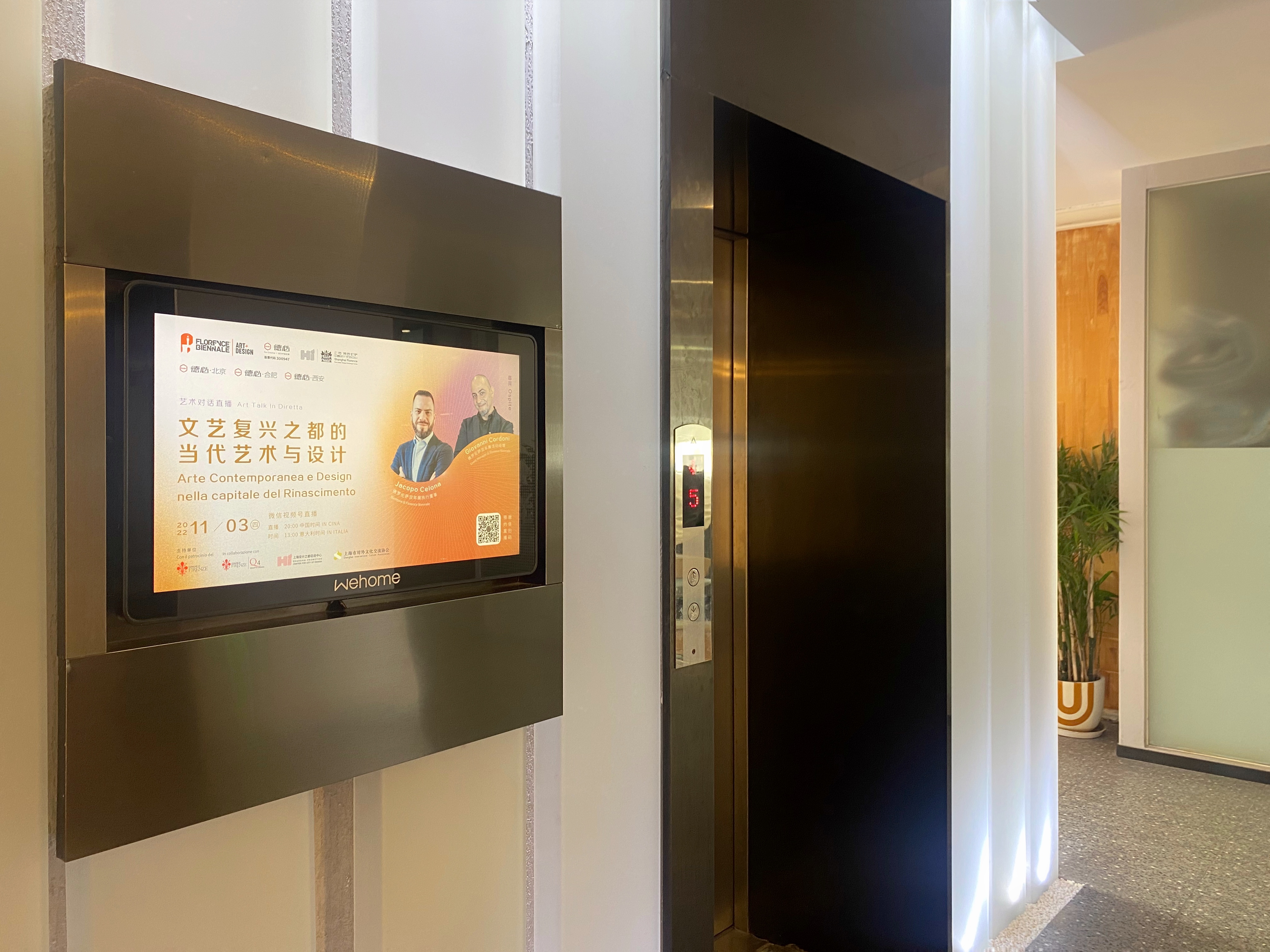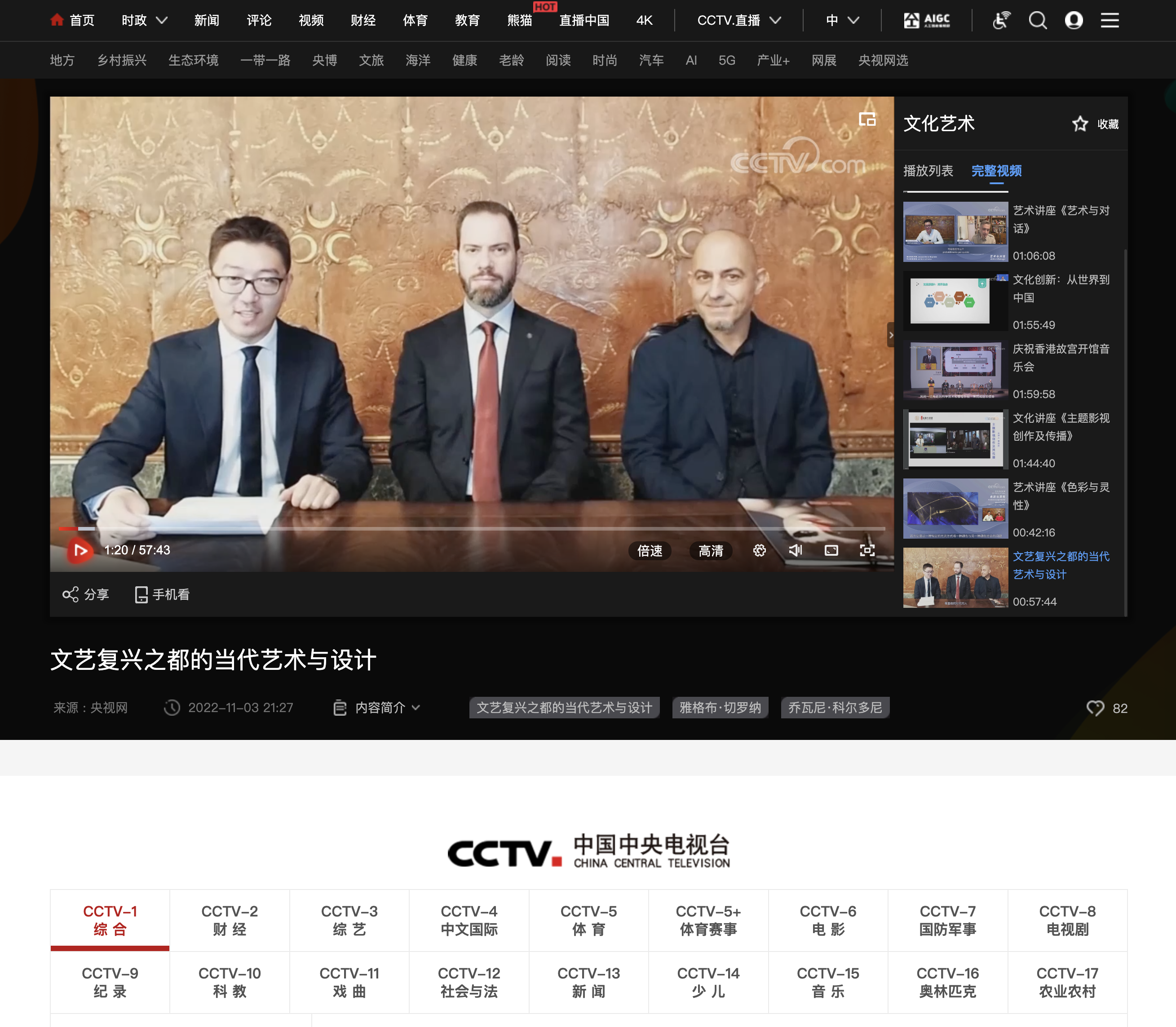 Condividi la news